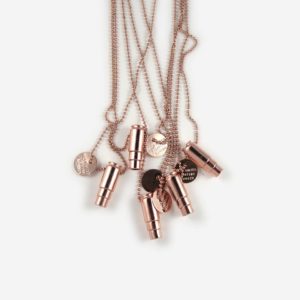 You were your mothers favorite gift – until now! Half United is a company based out of Wilmington, NC (go local!). They make ethical fashion that feeds. What does that mean? Every piece that you purchase gives 7 meals to hungry children across America, Cambodia, Fiji, and Haiti. It's beautiful bullet jewelry with a fighting purpose. Your mama will rock that necklace and help those in need while doing it!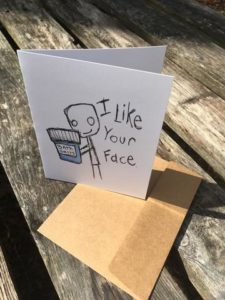 Gifts without cards are like cars without tires. It's just a no-go situation. Luckily, we have local artist Emily Martian to save the day. With her tongue-in-cheek art, you'll give your mom a good laugh and start off Mother's Day gift giving with a bang!
It's bright, it's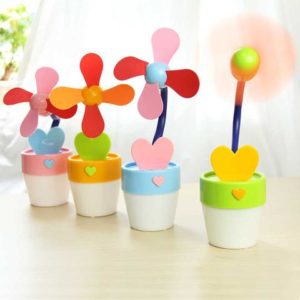 breezy, it's a fun gift to give! The flower petals are a soft plastic, creating the fan, while the flower pot base is a light! How adorable is this!? No matter what your mom does, she'll love this thoughtful floral fan. Office? Check. Home? Check. Perfect gift? Double check.
4D CityScape Puzzle
Does your mom love to travel? Does she love history? 4D CityScapes wraps all of that into one with their city puzzles. Not only will she have a blast putting this together like a "normal" puzzle, she'll love the 4th dimension they add in – time! Build and connect the city in stages according to history.